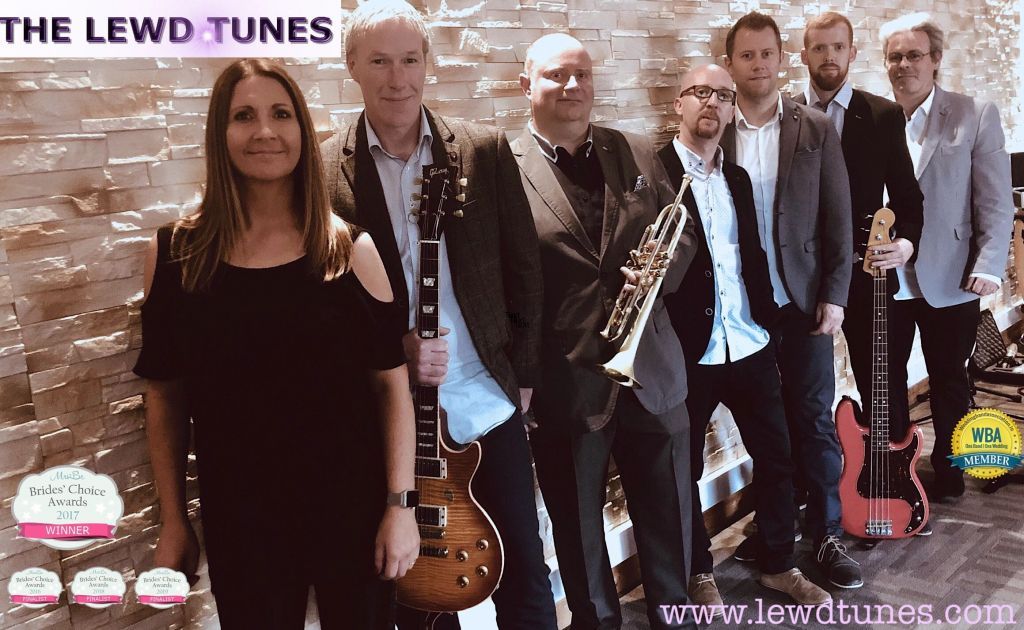 The Lewd Tunes are a fun loving, AWARD WINNING 7 piece Galway wedding and corporate party band from the west of Ireland.
Based in Galway, but they travel the length of the country from Dublin to Cork, and Donegal to Mayo, Clare to Kerry, you name it, they've been there!
Consisting of vocals, powerhouse brass section, guitars, bass and drums, they produce a very polished sound for you to boogie on down to!
With a wealth of experience in the music business with some members in the band having played with some of the biggest acts on the scene including The Commitments, Jerry Fish and The Mudbug Club, The Black Magic Big band, The Andrew Strong Band, Imelda May and The Stunning to name but a few!
Check The Lewd Tunes' Availability: